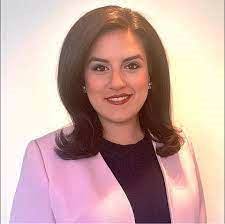 Carmella Mataloni will serve as Annunciatore Ufficiale, the Official
Announcer for the 2022 La Festa Italiana to be held this Labor Day
weekend, Friday through Monday, September 2-5, on Courthouse Square
in downtown Scranton. Hours are Friday, 4 p.m. to 10 p.m.; Saturday and
Sunday 11 a.m. to 10 p.m.; Monday 11 a.m. to 8 p.m.
In this capacity, Carmella will introduce the various performers as they
hit the stage and provide festival patrons with other information as the
event progresses. She is also representing Lehigh Valley Hospital–Dickson
City, La Festa's presenting sponsor.
Born and raised in Lackawanna County, Carmella says she loves being
out in the community and participating in events. She grew up going to La
Festa Italiana every Labor Day weekend with her family and is thrilled to be
part of the event this year.
Carmella is no stranger to Italian culture or cuisine either; she has family
in Italy and is a dual citizen.