La Festa 2018 Coming Soon…
La Festa Italiana Celebrates 42nd Year!
La Festa Italiana Set for Labor Day Weekend in Scranton
La Festa Italiana will be held Labor Day weekend (Friday through Monday, September 1-4, 2017) on Courthouse Square in the heart of downtown Scranton, Pa. Hours are Friday, 4 p.m. to 10 p.m.; Saturday and Sunday 11 a.m. to 10 p.m.; Monday 11 a.m. to 8 p.m.
As usual, more than 80 vendors will be offering great Italian food, and continuous live entertainment will be featured on multiple stages around the square. There is no admission charge.
This year's event again coincides with First Friday in the city, giving visitors a full array of entertainment, culinary and cultural activities at nearby venues – all within walking distance.
Opening night will feature one of the festival's most popular acts: The Cameos, New Jersey's favorite oldies band, will be on the main stage at 7 p.m. The Cameos are a talented eight-piece oldies/vocal harmony group who create and perform their own unique renditions of the most popular songs of the 1950s, 60s and 70s.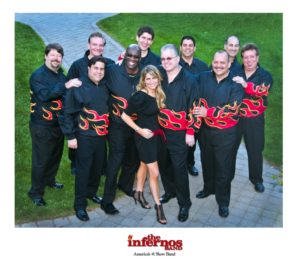 Closing night will feature one of America's top show bands, The Infernos. From oldies to Motown, from steamy hot Jazz to the sounds of today, this band with its rich harmonies does it all and does it well. On the music scene since 1977, their performances are geared to entertain people from one spectrum to another and they have audiences on their feet throughout the concert.
In recent years, their fame has grown and they have had opportunities that even the most famous main-stream bands would only dream of including the following performances: for President Barack Obama; three New Jersey Governor's Inaugural Balls; concerts in China and Italy; opening for the famed group "Chicago"; and over 200 county and municipal concerts.
A variety of other continuous live entertainment for both young and older tastes is presented on the Main Stage, which this year will be located in the heart of Courthouse Square – the entrance of the beautiful building surrounded by magnificent monuments. Two other stages will be used to feature live music from some of the area's best bands as well as acts for the children each day.
Among the many other acts that will perform are the famous Poets on Sunday night, featured vocalists Emily and Vincent Ricciardi, comedian Uncle Floyd Vivino, Ray Massa's "EuroRhythms" from Ohio, Frank Sinatra tribute (Chris DiMattio), 100th Birthday Celebration for Dean Martin (Andy DiMino from Las Vegas), a Connie Francis tribute featuring Nikki Rasmus, Los Vega New York Italian Show Band, the Italian Continentals, Gene Dempsey Orchestra, Old Friends, Flaxy Morgan, University of Scranton Jazz Band, plus many others including jugglers, magicians, street acts, cooking demonstrations, favorite local bands and dance groups. One of those groups featured will be Paul LaBelle and the Exact Change as they celebrate 50 years of magnificent music in Northeast Pennsylvania! View the complete Entertainment Schedule to plan your visit.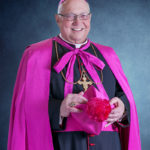 The annual Mass in Italian will be celebrated at 10 a.m. on Sunday, Sept. 3, in St. Peter's Cathedral, located one block from the festival site. The Most Reverend Robert C. Morlino, D.D., J.C.L., Bishop of Madison and a native of Dunmore, will be principal celebrant as well as homilist. The Mass will also be televised live by CTV: Catholic Television of the Diocese of Scranton.
Fireworks will be displayed on Sunday night sponsored by Keystone Sanitary Landfill, Inc.
On Monday, September 4 at 3:00 p.m., The Original Scala Pastry will host its annual Cannoli Eating Contest. Potential participants must submit an entry to at the vendor's stand, and entries will be drawn on Monday, Sept. 4 at 2:00 p.m. Visit Cannoli Eating Contest for more information.
La Festa Italiana will literally hit the ground running with the James R. Minicozzi Memorial 5K Run/Walk on Saturday, Sept. 2, at 10 a.m. The race is being sponsored by the Scranton Chapter of UNICO, the Italian-American service organization, and proceeds will benefit the Boys and Girls Club of Northeastern Pennsylvania. Pre-registration for the race can be obtained by contacting Jack Trapani at 570-878-3780 or unico5k@gmail.com, or sending the $20 entrance fee by check made out to UNICO National-Scranton Chapter, P.O. Box 278, Dunmore, PA 18512.
Festival patrons are also invited to Lackawanna Railfest '17, hosted by the nearby Steamtown National Historic Site Sept. 3-4. Shuttle transportation will be provided between La Festa and Steamtown. For details on Railfest, visit www.nps.gov/stea.