2023 Vendors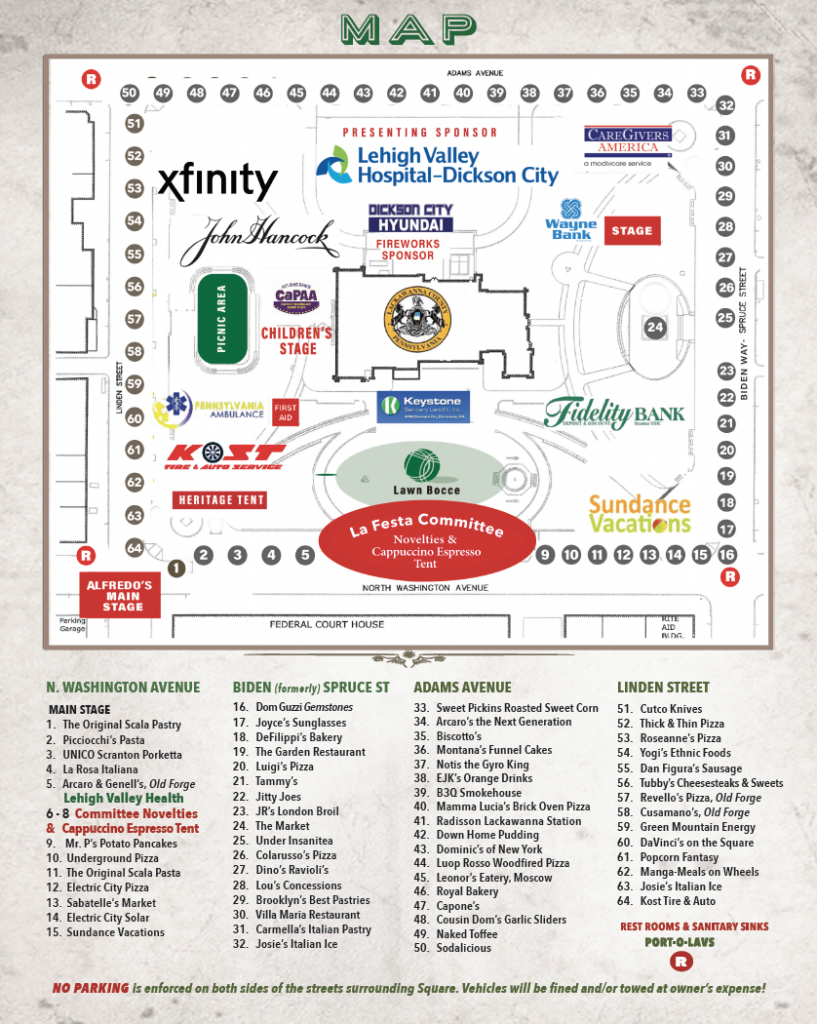 Each year, approximately 70 individuals, businesses and organizations participate in La Festa Italiana by displaying or selling Italian foods, arts, crafts or other items that express the Italian heritage and culture.
Those wishing to participate in the festival must submit an application and indemnification agreement to the festival committee. The committee will review the applications to determine whether the proposed items or displays are appropriate for the festival.
PLEASE NOTE:
Because of space restrictions and the great popularity of the festival, we unfortunately cannot guarantee that each vendor application will be approved. Preference will be given to those vendors who have historically participated and have adhered to the policies and guidelines of the festival committee. New applications will be reviewed on an individual basis with regard to the nature of the festival and available space.
With respect for the beautiful grounds and landscaping on Courthouse Square, no tents are permitted on the grass. With the exception of the covered parking area, all tents are placed on the street facing the curb.
All applications must be accompanied by a check for full payment. No partial payments will be accepted.
Vendors are asked to attend one of two orientation meetings with the committee. You will be notified of the dates, times and location.
TO OBTAIN AN APPLICATION OR MORE INFORMATION, PLEASE CALL: 570-499-1534
Joe Guido, 570-955-7469
Chris DiMattio, 570-499-1534
THANK YOU FOR YOUR CONTINUED SUPPORT AND COOPERATION!